The Christmas Shipment has arrived!
A Giant In The Faith Has Passed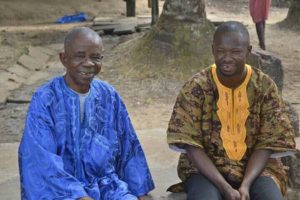 My brothers and sisters across the globe, thank you for the prayers, love, concern, and calls during the illness of my father. This great Hero of the Faith went to be with Jesus on Monday, September 25, 2017, at the hour of 9:30pm, at the John F. Kennedy Hospital in Monrovia. Please pray for my mother, siblings, and the Christian Community of Yekepa, yea Liberia. Remember, our God is always good, even when bad things happen. To God be praised. -Sincerely Emmanuel Jonah
The heavens are rejoicing his arrival! It is with our deepest sympathy that we announce that Rev. Anthony Jonah has gone to be with the Lord. We are so sadden by this news and we grieve for Ma Betty, the Jonah family, and all the children at the Betty Jonah Orphanage. Please be in prayer for the whole family. We will update you as arrangements are made.
-Sincerely, Dr. Tim Williams.
The Betty Jonah Orphanage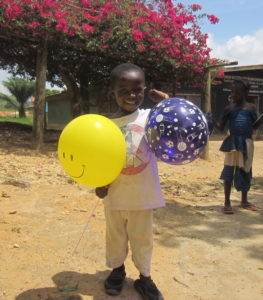 The Betty Jonah Orphanage is located in Liberia, West Africa. The Orphanage opened in January 2005 in Camp 4, a small village near the town of Yekepa. The orphanage was started to care for at risk and abandoned children as a result of the Civil War in Liberia. More recently, the orphanage has taken in children affected by the Ebola crisis. The orphanage cares for approximately 50 children. It has also started a school that provides an education for the children and is open to children of the local town. They currently has about 300 students.
The Betty Jonah Orphanage and Randy Godfrey Elementary School exist to provide a loving home, education, and care for at risk children. The Orphanage is supported through donations and 100% of the funds are used to care for the children. Donations to the orphanage are received through Liberian Christian Ministry International (LCMI), a 501c3 non-profit ministry formed to facilitate the funding of the Betty Jonah Orphanage and School.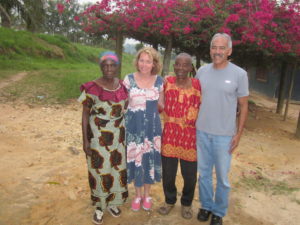 Pastor Anthony and Betty Jonah have been an inspiration to many, living selfless lives of service to others for over 40 years in ministry. They are an example of what God intended when he said that we are to be a light of the world and salt of the earth.
As the Betty Jonah Orphanage provides for the children, they need our help. It is our prayer that you would consider supporting the Orphanage financially on a monthly basis or with a one-time gift. We would be glad to answer any questions you may have. Please feel free to call or email!
We are grateful to all the individuals, Sunday school classes, and other groups who support the Betty Jonah Orphanage with financial support. Thank you!
Liberia Christian Ministries International